7
Follow our tips to help you find the right partners for your Erasmus+ project.
One of the queries we receive most frequently in Léargas is "can you recommend a partner for my project?" Unfortunately, we don't have the capacity to monitor and connect organisations in this way – but there are lots of tools and resources online to help find a partner suitable for you!
To begin: Have a clear idea in place
Take a few moments to consider the key themes of your project, and then think about what kind of partner is most suitable for what you want to achieve. What areas does your partner need to have experience or expertise in? Will a small or large organisation suit best? Are there specific countries or regions that you particularly want to connect with? Put together a short 'want ad' summarising what you are looking for – this will help you focus on what you need to find!
Next: Use your networks
Perhaps the best next step is to take a closer look at your own networks. Have other organisations in your sector been involved in international projects? Could they put you in touch with their partners? Even if the partner can't join the exact project you are planning, they may be able to recommend another organisation active in the same sector or country.
If you or your organisation use social media, describe the kind of partner you are looking for and ask your followers for recommendations. Many project partners have first connected through sites like LinkedIn, Facebook and Twitter.
Then: Search by theme
The Erasmus+ Project Results Platform lists all current and completed Erasmus+ projects, and the partners involved. You can browse the platform by country or by keyword, or a combination of both. Enter terms relevant to your project theme and you may find some interesting avenues to explore: https://ec.europa.eu/programmes/erasmus-plus/projects/.
If you are looking for a partner in Ireland, our funded projects sections will show you all the Erasmus+ projects that have been led by Irish organisations since 2014:
Vocational Education and Training projects
Further: Search by sector
If you want to narrow down organisations by sector, there are several options available. If you are an international organisations looking for an Irish school to partner with, the contact information for all schools in Ireland is available on the website of the Department for Education and Skills: http://www.education.ie/en/find-a-school.
Another option for schools to find partners is through the 'Opportunities' section of the School Education Gateway.
We also recommend that schools register with eTwinning, which allows them to link with schools interested in similar areas.
Adult Education organisations can browse for partners or create their own listings through the EPALE partner search site, at https://ec.europa.eu/epale/en/partner-search.
Youth organisations can do the same though OTLAS, the partner finding tool on the SALTO youth site.
Vocational Education and Training organisations may like to look through the lists of VET Mobility charter holders, which are organisations with a proven track record in organising VET mobility for learners and staff. The EPALE partner search function can also be useful for vocational organisations.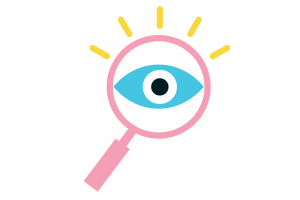 There are also a number of unofficial websites and Facebook pages dedicated to connecting partners. Please note that neither Léargas nor the European Commission are involved in running these sites, and are not responsible for the content.
Erasmobility is a platform where vocational training centres and colleges help each other to find work placements in European countries
Euro Apprenticeship is a European network to promote, implement and enhance learning mobility for apprentices
Euro Placement is a search tool for internships abroad for students and employers
Erasmus+ Partner Finding Facebook page
If possible: Take part in a contact seminar
National Agencies across Europe organise funded international meetings called Transnational Cooperation Activities, or TCAs. They encourage collaboration and sharing of good practice in Erasmus+, and often focus on specific topics in education, training and youth work. Some events, known as contact seminars, are intended specifically for finding partners and developing project ideas. If you are based in Ireland, sign up to our newsletters or keep an eye on our TCA pages for events that you can apply to attend.
If you are outside Ireland, contact the National Agency in your country to find out about TCAs you can apply for.
Finally: Take time to build the relationship!
Once you've made a connection with an organisation, take the time to build understanding and develop a relationship with them. You might ask what projects they have been involved in before, and what they learned from them. What are their aims and objectives for a new project? What are their preferred ways to communicate? A good partnership is one of the foundations of a good project, so it's worth making sure you've found the right one!