Applying for an Erasmus+ School Education Partnership? Check out these tips from Tomás on things to consider before you submit your application.
1. Check your eligibility
Before you begin, read through the list of eligible school and school authorities to make sure your organisation is allowed to take part in Erasmus+. Your organisation must be a school nominated by the Department of Education and Skills.
2. Know the deadline!
The deadline for applications is usually in March every year. This is a strict, central deadline that applies to all Erasmus+ countries. This means that applications that are even a few seconds late are ineligible, and we in Léargas have no ability to overrule this (and yes, we do speak from experience!). We strongly recommend that you have your application in well before the deadline. Visit the Léargas page for upcoming deadlines!
3. Get a PIC
One of the first things to do on the application form is state your own organisation's Participant Identification Code, or PIC. This is a unique code that identifies an organisation, and shows it has been validated as genuine and eligible to take part in Erasmus+. It automatically fills in some fields in the application form with information about your organisation. If your organisation does not have a PIC, get one now! Check our PIC Assistance webpage or read our Quick PIC guide for schools, and be aware that if you intend to name another organisation as a partner in the application form, they must have a PIC as well.
4. Find partners and plan project activities
Under KA229, organisations can get support for international meetings, joint learning activities, staff and pupil mobilities, and development of new curricula and approaches. The Erasmus+ Project Results Platform, School Education Gateway and eTwinning platforms are amazingly good sources of project ideas and potential partners.
Pay particular attention to the programme priorities, and consider how your project ties in with them.
Tomás Bulnes, Léargas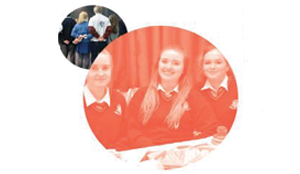 5. Connect to Erasmus+ Priorities
Check that your project idea fits in well with the priorities and objectives of Erasmus+ by reading the School Education KA2 sections of the Erasmus+ Programme Guide. Pay particular attention to the programme priorities, and consider how your project ties in with them. While filling your application and thinking about your project or organisational needs, it is very important to tie them in with Commission Priorities.
6. Access the Application Form
The School Exchange Partnership application form is an online form (the link brings you to the Erasmus+ Online Applications webpage). You will need an EU login account to access it. It only takes a few moments to set up if you don't have one.
If you have any problems using the form, look at the Application Guidelines for tips on each section. This Mock Application form can also give you useful guidance, as can the presentation from our KA229 Application Clinic.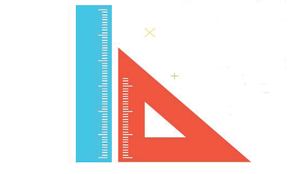 7. The Rest is Up to You
Now it's time to describe your project! Some people find it easier to write in Microsoft Word or similar and then paste into the form, rather than writing directly into the form itself. If you do write directly into the form, keep only one version open at a time. The system will autosave your work and having multiple versions in multiple windows can cause conflicts.
When you have finished, re-read the application thoroughly. Better yet, you could ask someone who is unfamiliar with the project to read it and let you know if anything is unclear to them.
All of this should help you on your way to making a successful application! If you have any queries, please contact Deirdre O'Brien or Tomas Bulnes from the Client Services team.