4
Making a short video about your Erasmus+ experience is a great way to inspire others to benefit too.
A video is a wonderful way of sharing the benefits of your Erasmus+ participation with others from across Ireland and beyond. We hope these tips will help you to create a video that inspires others to get involved!
Planning the Content of your video
Clarify Your Message
Before you snap that clapper board, think about what you want to communicate – that's the most important part of your video! We recommend videos that give insights into:
What it means to be a European organisation
Why Erasmus+ is important for you in your work
The benefits of taking part in Erasmus+ for you, your organisation and your learners (where applicable)
How international activities support your school/organisation's objectives
Your advice to peers thinking of getting involved in Erasmus+
What makes a successful project
The biggest change in learners since they started the Erasmus+ project
Simple is good! Compose the shot, press record and speak from the heart!
Brian Desmond, Léargas

Identify Your Audience
Target your video at everyone with an interest in your field: learners, staff, stakeholders and policy makers. Keep your peers in mind when you make your video, think about what will resonate with them and hopefully inspire them to get involved too!
Storyboard Your Ideas
Storyboarding is a great way to plan out your video. You get to know what shots you need to produce, and it keeps you on track when recording your footage. It doesn't have to be fancy and you'll find lots of templates online to help you sketch out a rough idea of the sequence of your video.
Get Permission
Before you start filming make sure that everyone involved knows that they are being filmed for a Léargas video. If you are filming people under 18 years old obtain written approval from individuals and/or organisations.
When using music or images, remember that you must own the copyright or have a license to use the material in your video.
Shooting your video
Think About Visuals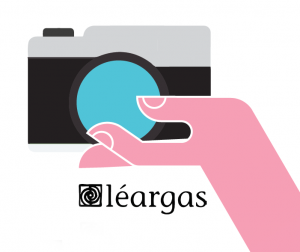 Shoot your video in landscape (1920 X 1080 pixels, or 16:9 aspect ratio)
If you use a mobile phone, shoot your video horizontally not vertically
Use a tripod to keep your camera steady
Avoid zooming in and out too much while shooting. It can get really distracting.
Simple is good! Compose the shot, press record and speak from the heart!
Make sure your camera is in focus though. We need to see you!
Lighting is really important for video. Try shooting near a window where natural light will brighten the scene.
Pay attention to where you shoot your pieces to camera. Is the background interesting? Does it set a context for your video? (An empty classroom or library might work well. We know you're
in school and the location is quiet). You can show your Erasmus+ flag in the background too!
Take some B-roll if you can: this is the name for extra shots that you intersperse between interviews on your video. You can take shots of your school as well as project activities. Everyone loves active footage
so if you've got the editing skills don't be afraid to bring your video to life with a mix of visuals!
Likewise if you just want to speak to camera that is great too! In that case keep the camera steady and shoot from a few different angles if you can. This gives you a lot more options when you edit
Think About Sound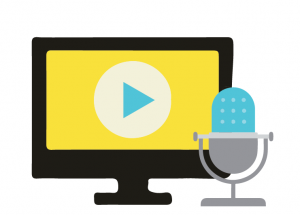 Find a quiet place to record interviews. Our ears can tune out a lot in real life, but on video any distracting noises are very noticeable (wind, shouting in the playground, doors slamming, whispering,
mobile phones beeping!)
If possible, record good quality audio along with your video recording. You can do this with a Rode Smart Lav mic plugged into a recording app on your phone (Hi-Q is the one we use!). You could also record
the audio with an audio device such as a Zoom or Tascam and sync it with your video after. The possibilities are endless.
Post-Production and Editing
Keep your video to a maximum of four minutes
Save your video as an MP4 file
Include official Erasmus+ and Léargas logos in your videos
As video files can be large, consider using https://wetransfer.com/ to send your completed video to us and we'll gladly add it to our YouTube playlist.
Keep your peers in mind when you make your video, think about what will resonate with them and hopefully you'll inspire them to get involved too!
Brian Desmond, Léargas