2
There are lots of opportunities for schools and their staff and students to get involved in Erasmus+.
Schools and organisations working in the field of school education can receive funding from Léargas to:
support the professional development of their staff members
support the learning of students with mobility placements in other European countries
build projects with like-minded schools and education organisations in other countries to exchange best practice and/or create innovative tools and methods for their field
What are the aims of Erasmus+ in School Education?
Improve teaching or curricula, develop new ways of learning, and integrate technology in the classroom
Promote inclusive education
Tackle the problem of early school leavers
Enable staff and students to collaborate with their peers in other countries
Provide unique professional development experiences for school staff.
How does it work?
The types of projects and activities that can be funded by Erasmus+ are called Key Actions (KAs). There are 2 KAs for School Education:
KA1 – Mobility of Individuals
Schools can receive funding to support their staff members on a teaching assignment or dedicated period of training in another country. They have the opportunity to exchange knowledge, working methods and to learn from their peers. Both teaching and non-teaching staff involved in school education (for example, school managers, inspectors, counsellors) can take part.
Types of possible activities:
Teaching assignments: allow staff to teach at a partner school abroad
Structured courses or training events abroad: support the professional development of teachers, school leaders or other educational staff
Job shadowing: provides an opportunity for teachers, schools leaders or other school staff to spend a period abroad in a partner school or another relevant organisation.
Placements can be two days to two months long.
All of us who attended the Claddagh Inclusion Project trip to Malta highly recommend Erasmus+ Job Shadowing to other teachers and schools. Erasmus+ has been an enriching and enlightening experience for all of us.
ANNIE ASGARD, CLADDAGH NS, GALWAY
KA2 – Strategic Partnerships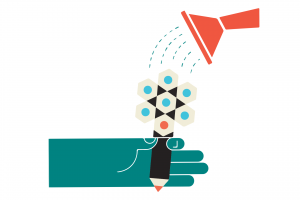 Strategic Partnerships involve cooperation between organisations and groups from different countries working in the school field.
Types of projects possible:
Strategic Partnerships supporting Exchange of Good Practices: allow schools to expand their international networks through cooperation with diverse partners such as youth organisations, universities and businesses – as well as other schools.
Strategic Partnerships supporting innovation: offer the chance to develop, test and transfer innovative products or methods. To achieve these goals, projects may request grants for work on specific outputs, plus additional funding to promote the results
Projects can be one to three years long. School Exchange Partnerships are normally 1-2 years long.
Erasmus+ for Schools is managed in Ireland by Léargas. To find out more visit leargas.ie