There are lots of opportunities for young people and organisations active in the youth field to get involved in Erasmus+.
Erasmus+ Youth in Action is for all young people aged 13 to 30, as well as youth workers, youth organisations, or any group that works directly with young people.
Youth organisations can receive funding from Léargas to:
organise youth exchanges
support the professional development of youth workers
strengthen the voice of young people through projects that connect them with local and European policymakers
build projects with like-minded organisations in other countries to exchange best practice and/or create innovative tools and methods for their field
What are the aims of Erasmus+ in Youth?
Increase the skills and competences of young people and youth workers
Support interaction between young people from different cultural backgrounds
Promote social inclusion and solidarity amongst young people
Empower young people to be active citizens and have a voice in decision making
Support young people to access the labour market
Develop quality improvements in youth work
Support the development of knowledge and evidence-based youth policy
Support the recognition of non-formal and informal learning
Strengthen the international dimension of youth activities.
How does it work?
The types of projects and activities that can be funded by Erasmus+ are called Key Actions (KAs). There are 3 KAs for Youth:
KA1 – Mobility of Individuals
Young people and youth workers have the opportunity to spend time abroad. They can build their life experience, learn about different cultures, improve their language and other skills and increase their employability.
Types of projects possible:
Youth Exchanges: allow groups of young people from different countries to come together for up to 21 days for non-formal learning activities, supported by group leaders.
Youth Worker's training and networking: supports the professional development of youth workers and the improvement of their youth work practice. This includes seminars, training courses, study visits or job shadowing abroad in an organisation working in the youth field.
What I would say to anyone thinking of creating similar opportunities for the young people they work with? Go for it!
Joe Curtin, Youth Work Ireland Cork
KA2 – Strategic Partnerships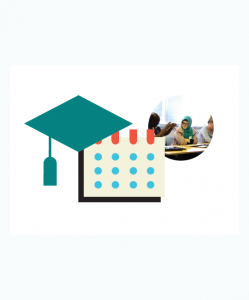 Strategic Partnerships involve cooperation between organisations from different countries working in the VET field.
Types of projects possible:
Strategic Partnerships supporting Exchange of Good Practices: allow VET organisations to expand their international networks, increase their capacity to work at a transnational level, and to exchange ideas, practices and methods with other organisations.
Strategic Partnerships supporting innovation: offer the chance to develop, test and transfer innovative products or methods. To achieve these goals, projects may request grants for developing outputs, plus additional funding to promote the results
Transnational Youth Initiatives: groups of young people from different countries team up to set up and lead a project. The project addresses an issue that matters to young people and where they want to make a change.
Projects can be six months to three years long.
We see Erasmus+ projects as a vital part of our work now and hope to continue to provide these great opportunities to the young people from Finglas for many years to come. Our advice to any organisation thinking about getting involved in Erasmus+ projects would be to try it. You won't regret getting involved!

Rachel Kelly, Finglas Youth Resource Centre
KA3 – Support for Policy Reform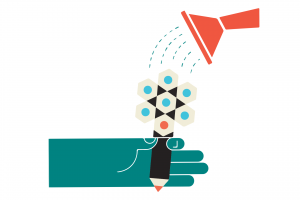 Young people at local, national and European level are supported to discuss, together with decision-makers, issues and policies that affect their lives. Examples of decision-makers include civil servants, politicians and Ministers. Meetings between young people and decision-makers are called Structured Dialogue. These types of meetings are aimed to empower young people to have their voices heard.
Projects can be three months to two years long.
Erasmus+ for Youth is managed in Ireland by Léargas. To find out more visit leargas.ie