There are lots of opportunities for adult educators to get involved in Erasmus+.
Organisations working in the field of adult education can receive funding from Léargas to:
support the professional development of their staff members
build projects with like-minded organisations in other countries to exchange best practice and/or create innovative tools and methods for their field
What are the aims of Erasmus+ in Adult Education?
Support the development of high quality learning opportunities for adult learners
Support adult learners to develop key competences and skills
Increase awareness of the learning opportunities available through the development of effective outreach, guidance and motivation strategies
Support the professional development of adult educators
Develop new ways to support inclusion, diversity, equality, gender-balance and non-discrimination
Improve access, participation and the learning experience for adults
Support the recognition and validation of non-formal and informal learning.
How does it work?
The types of projects and activities that can be funded by Erasmus+ are called Key Actions (KAs). There are 2 KAs for Adult Education:
KA1 – Mobility of Individuals
This Key Action supports the professional development of adult education staff through mobility projects of one to two years duration. Through the project, staff can participate in training from two days to two months to address staff development needs.
Types of possible activities:
Teaching or training assignments
Staff Training
I would strongly encourage you to consider applying, in the knowledge that Léargas are there to support and encourage you on your own particular Erasmus+ journey.
Fergus Timmons, Alzheimer Society of Ireland
KA2 – Strategic Partnerships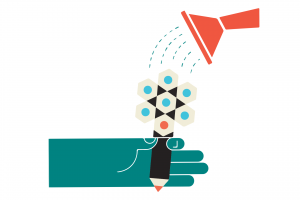 Strategic Partnerships involve cooperation between organisations from different countries working in the adult education field.
Types of projects possible:
Strategic Partnerships supporting Exchange of Good Practices: allow adult education organisations to expand their international networks, increase their capacity to work at a transnational level, and to exchange ideas, practices and methods with other organisations.
Strategic Partnerships supporting innovation: offer the chance to develop, test and transfer innovative products or methods. To achieve these goals, projects may request grants for work on specific outputs, plus additional funding to promote the results
How do you find a partner or courses?
Contact Seminars: You can find a partner for your project by participating in a funded Contact Seminar which allows you to connect with similar organisations across Europe. Get in touch with Léargas to find out more.
EPALE: The Electronic Platform for Adult Learning in Europe (EPALE) is an open memberships community for professionals involved in Adult Learning. Here you can find out about events and courses taking place across Europe. The EPALE platform has a partner finding tool where you can post your project idea or look for project ideas that might interest you.
Erasmus+ for Adult Education is managed in Ireland by Léargas. To find out more visit leargas.ie